CENTAURI - RUNOUTS007 🇺🇸🇺🇸🇺🇸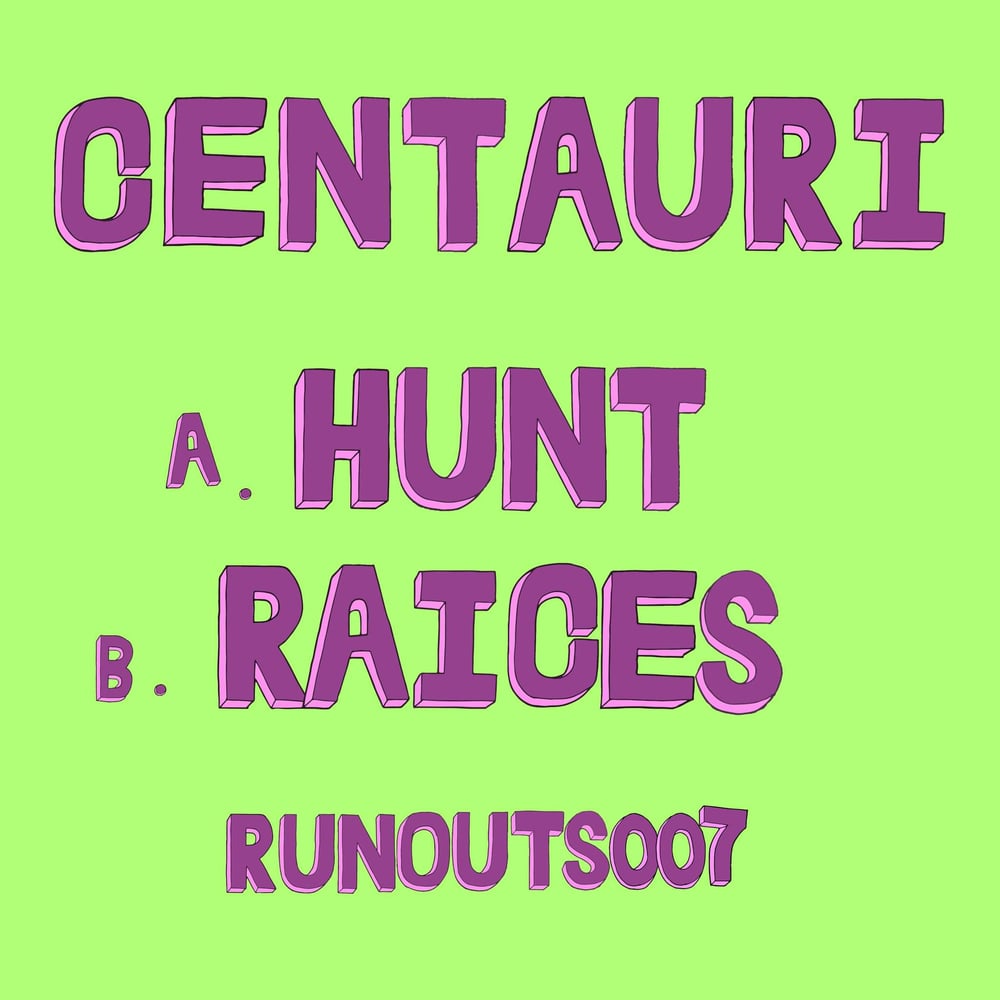 ** Use code at check out to reserve orders : ** RESERVEORDER **
We now offer a reserve order system. You can order any records from Green King Record Shop and have them shipped out whenever you like. Build up your orders to save on shipping costs by using RESERVEORDER in the checkout code. This will activate £0 shipping. When you would like your orders shipped please email greenkingcutsuk@gmail.com to pay the final shipping cost of your bulk orders you have built up over the weeks.
Many thanks.
** Use code at check out to reserve orders : ** RESERVEORDER **
-------------------------------------------------------
CENTAURI
Centauri ending the year with Runouts007 with a couple slammers that fit the Runouts imprint like a glove with the hiphop/trappy 140 style. The American is a well known figure in the scene and we are very happy to have him on the label and give him the chance to shine with his music.
37 Limited Copies
Limited Edition 10" with a centre label sticker on both sides.
A. Hunt
B. Raices
Lathe Cut @ Green King Studio.
Mastered @ Green King Studio
Distributed @ Green King Studio
All orders are TRACKED & SIGNED shipping for via Royal Mail due to customers claiming lost items too often. To avoid this more lost items this is the best option for everyone.
Love from Green King Record Shop.