CRUCIAL ROB - COME WITH ME / DUB / CHALWAFIRE004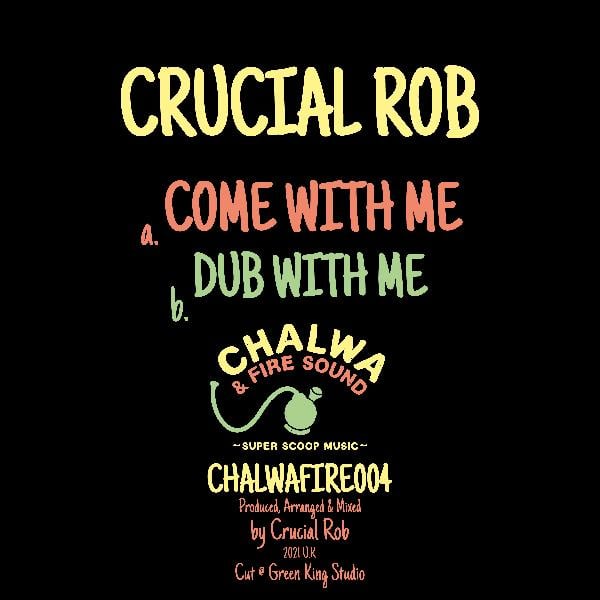 ** Use code at check out to reserve orders : ** RESERVEORDER **
We now offer a reserve order system. You can order any records from Green King Record Shop and have them shipped out whenever you like. Build up your orders to save on shipping costs by using RESERVEORDER in the checkout code. This will activate £0 shipping. When you would like your orders shipped please email greenkingcutsuk@gmail.com to pay the final shipping cost of your bulk orders you have built up over the weeks.
Many thanks.
** Use code at check out to reserve orders : ** RESERVEORDER **
-------------------------------------------------------
Chalwa & Fire Sound - Super Scoop Music is back again with 004 featuring Crucial Rob out of Paris, France. Crucial Rob is a talent when it comes to being in a music studio, he can do it all with playing the instruments live to then Dubbing and mastering on the Desk.
A1. Come with Me
B1. Dub with me
Limited Copies
No Digital
No Recut
10" Lathe Cut Dubplate
Produced by Crucial Rob
Mastered & Cut @ Green King Studio
Distributed By Green King Studio
Chalwa & Fire Sound - Super Scoop Music
Listen to Audio Clips :
Ships within 4 weeks
Love from Green King Record Shop.