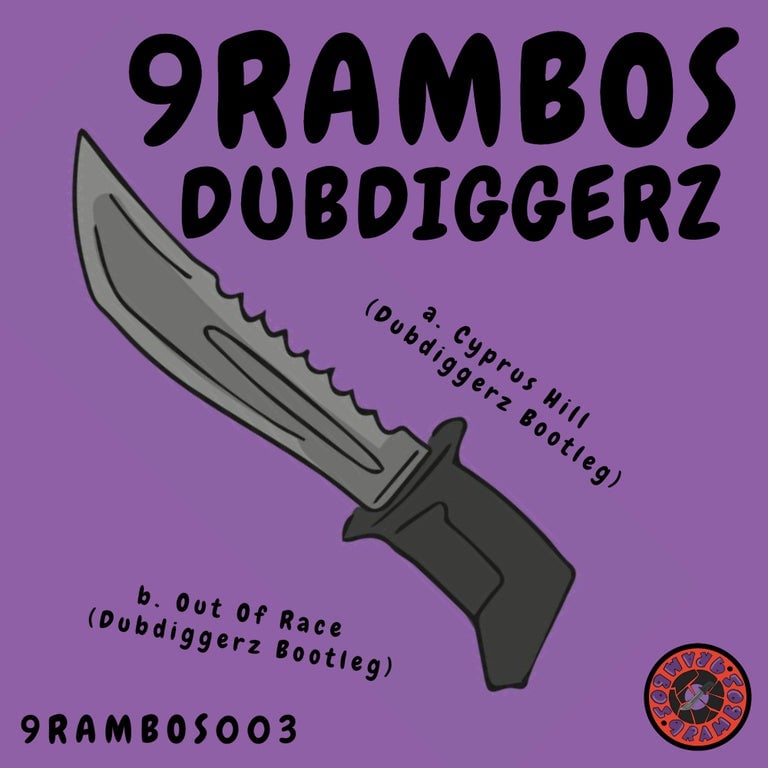 We now offer a reserve order system. You can order any records from Green King Record Shop and have them shipped out whenever you like. Build up your orders to save on shipping costs.
** Use code at check out to reserve orders : ** RESERVEORDER **
-------------------------------------------------------
Dubdiggerz from Slovenia on 9Rambos with two absolute killa bootlegs.
With a string of heavyweight release and a big bad box of Dubplates in the archive Dubdiggerz was always going to deliver the goods.
a. Cyprus Hill (Dubdiggerz Bootleg)
b. Out Of Race (Dubdiggerz Bootleg)
Produced by Dubdiggerz
50 Copies Available
Limited Edition hand stamped 10" Lathe Cut Vinyl
Lathe Cut @ Green King Studio.
Mastered @ Green King Studio
Distributed @ Green King Studio
All orders are TRACKED & SIGNED shipping for via Royal Mail due to customers claiming lost items too often. To avoid this more lost items this is the best option for everyone.
(4 week delivery time)
*** ALL ORDERS ARE TRACKED / SIGNED U.K & WORLDWIDE ***
****** DUE TO LOTS OF ORDERS GOING MISSING / LOST ******