Eastern Roots - Machinery Dub [Chalwa & Fire Sound 002]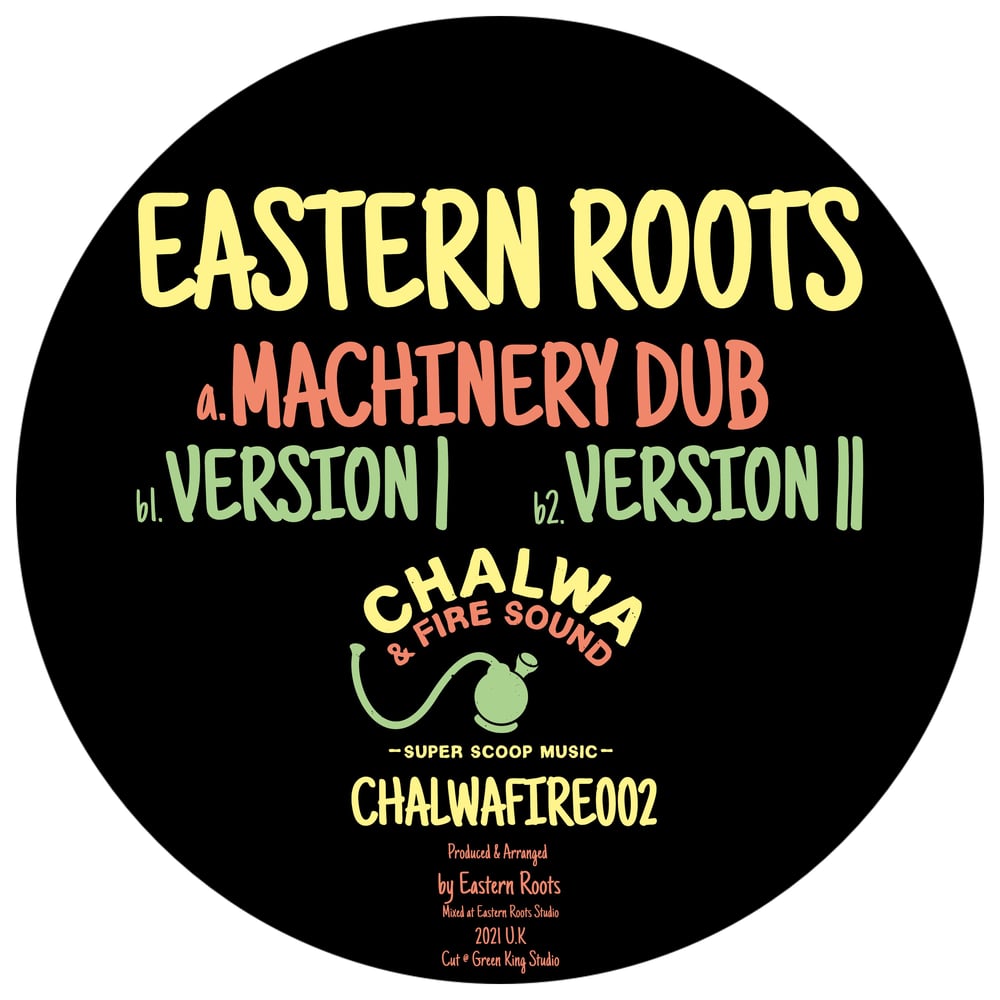 We now offer a reserve order system. You can order any records from Green King Record Shop and have them shipped out whenever you like. Build up your orders to save on shipping costs by using RESERVEORDER in the checkout code. This will activate £0 shipping. When you would like your orders shipped please email greenkingcutsuk@gmail.com to settle the final shipping cost. Many thanks.
** Use code at check out to reserve orders : ** RESERVEORDER **
-------------------------------------------------------
Chalwa & Fire Sound with EASTERN ROOTS for its second limited edition 10" lathe cut poly vinyl 'Machinery Dub'. This riddim has been crafted ready for sound system in Eastern Roots Studio which includes 2 extra heavy ruff and ready cuts on the flip.
a. Machinery Dub
b1. Machinery Dub Version 1
b2. Machinery Dub Version 2
Lathe Cut Poly Vinyl 10"
Hand Stamped & Numbered
*50 copies in stock*
Produced, Arranged & Mixed by Vivek Pun.
@ Eastern Roots Studio.
Mastered @ Green King Studio
Lathe Cut @ Green King Studio
Audio Clips :
https://fb.watch/3zS0nB3P4D/