ELEMENT FT FIKIR AMLAK - POWER OF THE WORD / VERSION / 50 Copies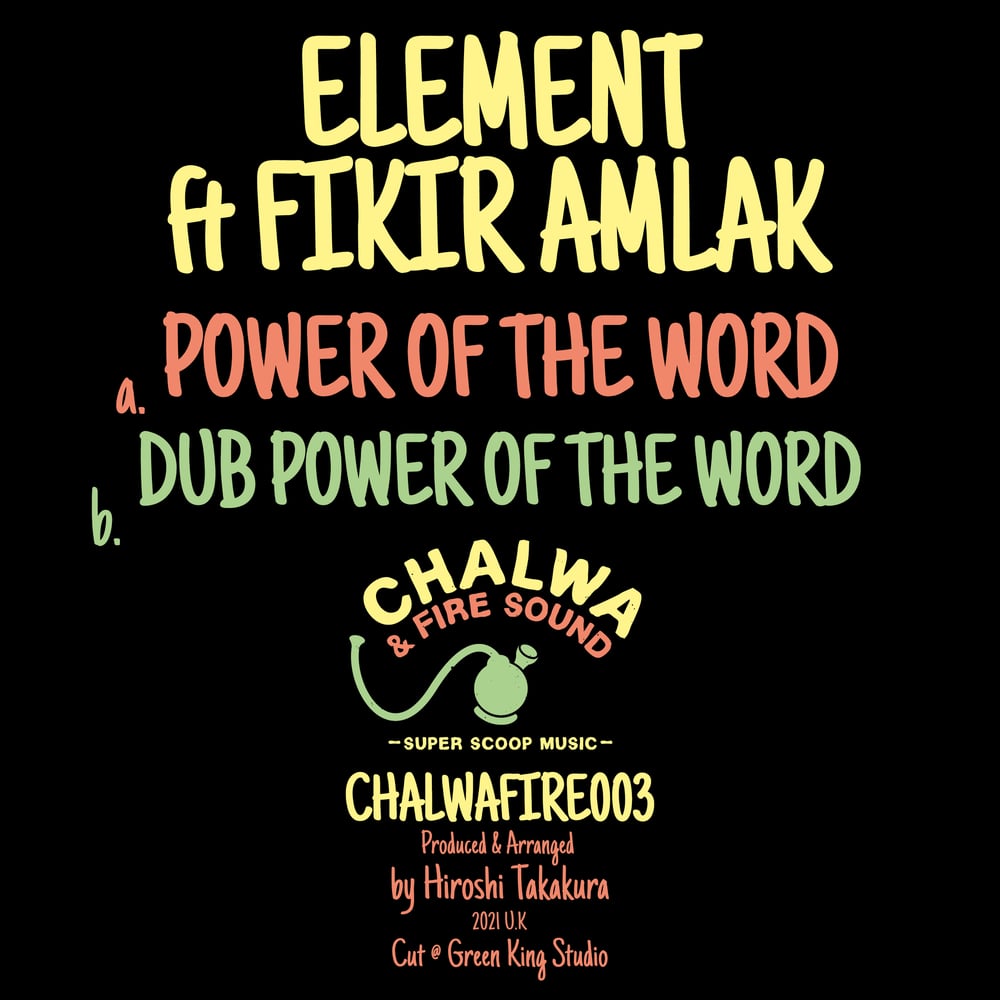 ** Use code at check out to reserve orders : ** RESERVEORDER **
We now offer a reserve order system. You can order any records from Green King Record Shop and have them shipped out whenever you like. Build up your orders to save on shipping costs by using RESERVEORDER in the checkout code. This will activate £0 shipping. When you would like your orders shipped please email greenkingcutsuk@gmail.com to pay the final shipping cost of your bulk orders you have built up over the weeks.
Many thanks.
** Use code at check out to reserve orders : ** RESERVEORDER **
-------------------------------------------------------
Chalwa & Fire Sound - Super Scoop Music is back again with a complete vibe with last release ft King Alpha001 and Eastern Roots002, we weclome Riddim Chango's Head Honcho....Element with a vocal from Fikir Amlak who sings conscious and powerful lyrics with a catchy unique melody, which would blare out the sound systems worldwide.
A1. Power to the Word
B1. Dub Power to the Word
50 Limited Copies
No Digital
No Recut
10" Lathe Cut Dubplate
Produced by Horishi Takakura
Mastered & Cut @ Green King Studio
Distributed By Green King Studio
Chalwa & Fire Sound - Super Scoop Music
Listen to Audio Clips : https://fb.watch/4JDdx5vUx0/
Ships within 4 weeks
Love from Green King Record Shop.