UNKNOWN ARTIST - THE END / ANOTHER CHANNEL VERSION - GKCDUBS035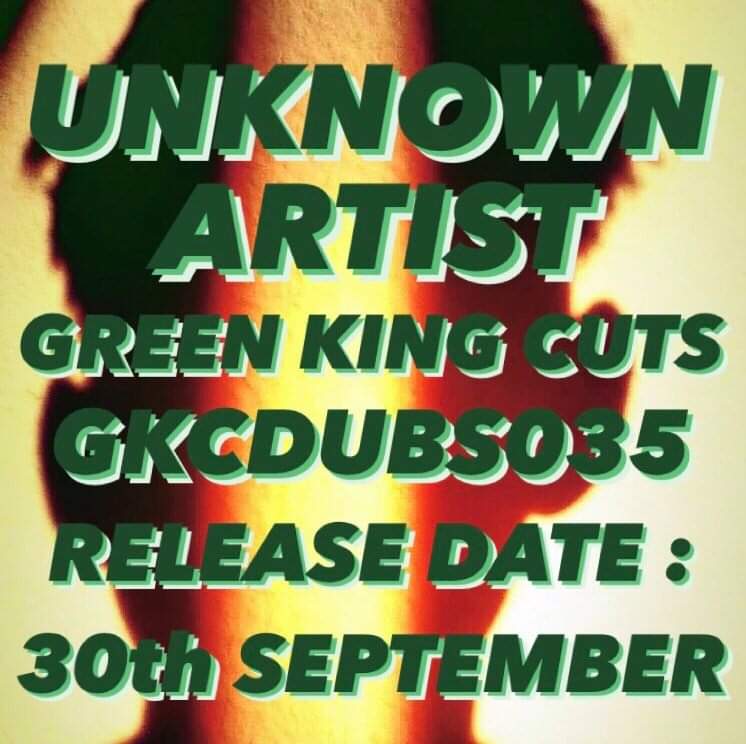 We now offer a reserve order system. You can order any records from Green King Record Shop o9and have them shipped out when ever you like. Build up your orders to save on shipping costs.
** Use code at check out to reserve orders : ** RESERVEORDER **
-------------------------------------------------------
DROPS THIS WEDNESDAY 30TH SEPTEMBER -> 7:00PM [UK TIME] GMT
LIMTED EDITION COPIES NUMBERED.
GKCDUBS035
UNKNOWN ARTIST - A. THE END
B. ANOTHER CHANNEL VERSION
Unknown Artist coming with the real lyrics about the current crises going on worldwide with powerful vocals hitting us all straight to the e heart. who is the vocalist? no one knows.....
but what we do know is that the version is a Dub Techno spaced out mystical analogue hardware riddim by Another Channel, who is fast becoming our generations Rhythm and Sound... What a legend from Germany he is.
Now available on Green King Cuts.
Our latest 7" from Produced and mixed by Unknown Artist
Version by Another Channel
Lathe cut & manufactured @ Green King Studio.
+ Hand stamped, numbered and distributed in Bristol by Green King Studio.
Limited edition Lathe Cut 7".
NO DIGITAL RELEASE. NO RECUT. NO RP. THESE TRACKS ARE NOT SENT TO ANYONE APART FROM SELECT SOUND OPERATORS. STRICTLY DUBPLATE!
AUDIO/VIDEO CLIP :
https://www.facebook.com/GreenKingCuts/videos/332488864659024/?vh=e&extid=80IppXF508jTgnV0
greenkingcutsuk@gmail.com
Give thanks for life.
(Ships within 4 weeks of orders)
HOWEVER WE MAY PROMISE FASTER NOW...
***IF YOU ORDER TWO OR MORE RECORDS TRACKED OR SIGNED SHIPPING WILL BE APPLIED AT CHECK OUT***